Guide to Creating Songs Yourself and Altering Them
3. MIDI File as Template
This possibility is only available from version 0.3.2 onwards.
You need a MIDI file (ending .mid) for the song you like to create. You can get MIDI files for example from
sunncity
findmidis
mididb
freerockmidis
midi4u
musicrobot.com
vanbasco
free-midi
midisite
By the way: many cell phones provide the possibility to use MIDI files as ring tones.
If you go to the menu point Editor, the following window will open: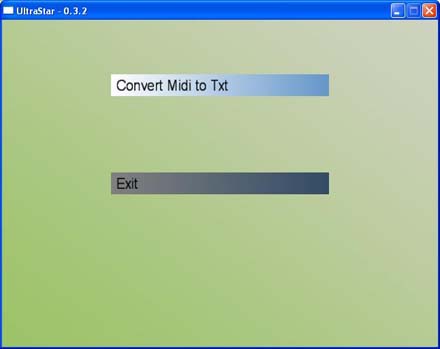 Select Convert MIDI to TXT and then you will see: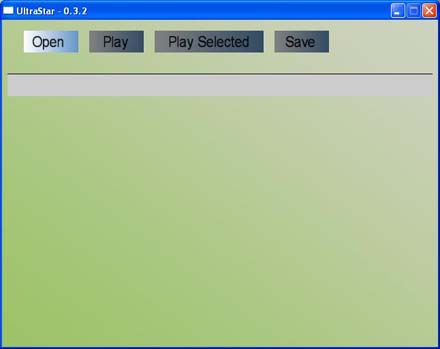 Now you have to indicate the MIDI file. I recommend to use a short path (if necessary, rename the MIDI file) because you have to type everything.
Be careful! There are at least 4 different formats for MIDI files:
MIDI-0
MIDI-1
RIFF with MIDI-0
RIFF with MIDI-1

MIDI stands for Musical Instrument Digital Interface
RIFF stands for Resource Interchange File Format

If UltraStar crashes after selecting OK, you probably have a MIDI file with RIFF format. Unfortunately, they are not compatible with UltraStar yet.
But RIFF MIDI files contain MIDI-0 AND MIDI-1 files. There are also converting programs which work very well so extracting the files should be no problem. Such a converting program is for example MID Converter.
You have a suitable MIDI file (MIDI-0 or MIDI-1) if it begins with "MThd". RIFF files beginn with - surprise! - "RIFF".
If you load a suitable MIDI file (MIDI-1), it looks like this: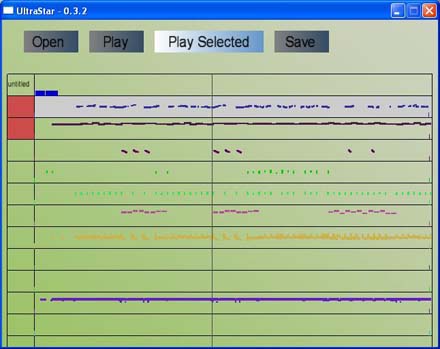 Now you can select a track (an instrument) with the arrow keys.
You can mark the track with the space-bar.
You can listen to the marked track(s) by choosing "Play Selected" and listen to all tracks by choosing "Play".
There is no possibility yet to stop the playing of the tracks once you have selected "Play" (UltraStar is still being developed.)
Now, just select the track with the sung melody. You can only recognize it by listening to the individual tracks. When you have found it, you mark it and select "Save".
Do not be confused when it seems like nothing has happened. Look into the folder which contains the selected MIDI file. There should be a TXT file now which has the same name as the MIDI file. This file is the basis for everything that follows.

Here
you can read how to proceed from now.
Questions and Comments
Feel free to contact us.
---